A letter from pastor mike
God loves to live in the unimaginable.

Could we have ever imagined that the entire world will be shut down by a tiny microbe? Could we have ever imagined that churches across the world would not meet on Easter Sunday 2020, that seniors wouldn't walk across the stage to receive their hard-earned diplomas? Would we have ever imagined that for nearly 100 days and counting the church would not assemble in the building but would be dispersed throughout the community.
God Himself thrives in the unknown and unknowable.
We were reminded this past year when we studied the prophet Habakkuk:

"Look among the nations, and see; wonder and be astounded. For I am doing a work in your days that you would not believe if told."
Habakkuk 1:5 ESV

God does His work in unimaginable ways. So much so that even if he told us in advance, we wouldn't be able to comprehend. I believe with all my heart that the transitions, changes, and developments in our church are God's way of preparing an incredible, new, and good work for us.

June 7th will be our annual strategy meeting and we will have it online. Some of the new things that God is bringing:
New pastoral team members to serve beside your family
An expanded digital church that will reach around the world at any given moment
New deacons and trustees to help guide us into the future
An expanded special-needs ministry that will reach even more families that are de-churched
And more…be in prayer
But let us not only think within the scope of our possibilities but let us reimagine the church in the next normal much like we are reimagining all lives to the next normal.

"Now to him who is able to do far more abundantly than all that we ask or think, according to the power at work within us, to him be glory in the church and in Christ Jesus throughout all generations, forever and ever. Amen."
Ephesians 3:20-21
On this rock I will build my church,
and the gates of hell shall not
prevail against it.
Join us Online This Sunday
This year, our strategy meeting will occur 100% online. We hope you'll join us for a morning of celebrating what God has done and dreaming about what he is going to do over the next year at Grace Point Church.
Because of the work of God through Grace Point Church, incredible things are happening around the world.
"so praise God for everything he has been doing..."
Meet Stephen, one of our Global Partners serving in South Asia. Stephen and his family have given their lives to sharing the gospel in the Himalayan Mountains. In January, Grace Point Church provided Stephen and his family with a significant microloan, allowing them to open a storefront as a means of providing financially as they continue their work building the Kingdom of God.

Six weeks prior to lockdowns due to COVID-19, their store opened and has been a success by all measures. Not only has the store been effective in providing financially for Stephen and his family, it has also been a key tool in their ministry. They have been able to share the hope of Jesus with several individuals at the store as well as provide food relief for those near them in need of assistance. It's exciting to see what doors this will open up for Stephen, his family, and the gospel of Jesus.

We, as a church, can continue to pray for our friend, Stephen. Pray the store would become financially sustainable for his family. Pray for the friendships Stephen is making through his store, that God would open doors for him to share. And praise Jesus for what he is already accomplishing. In Stephen's words, "So praise God for everything he has been doing through [the store] within this short time."
When you give through Grace Point Church, your gift is going to life-changing work in Northwest Arkansas and around the world.
TOTAL MINISTRY BUDGET
$2,556,853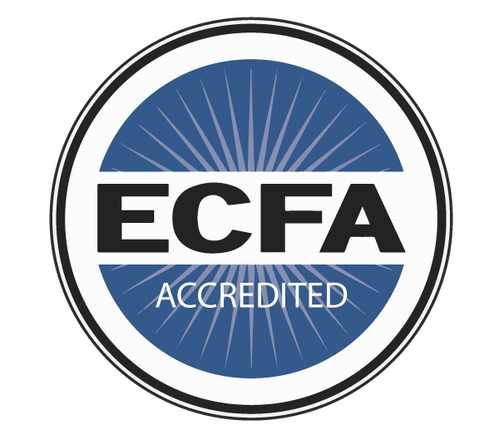 Grace Point Church is accredited by the Evangelical Council for Financial Accountability (ECFA.org).
Discover the freedom and security of giving online and scheduled giving!
We are thrilled to present the following candidates as prospective additions to our pastoral team.
Associate Pastor of Spiritual Formation & Community Connection
Nathan Waganer , his wife of 18 years Melissa, Parker (14) and Peyton (11) will be presented to the church this Sunday to lead Spiritual Formation. Nathan has served at Second Baptist Church in Houston, Texas for the past 7 years. He has been in Family Ministry for the past 20 years. He brings his pastor's heart, a love for community, and a passion to raise up disciples through Grace Point Church. To top it off, he will be a great addition to our Navigator team.
Grace Point Students & Spiritual Formation
Ann Lawrenz has been a part of the Grace Point family since December 2013, along with her husband, Brian and son, Logan. She began serving in student ministry as a small group leader in 2014 and had served as Director of Female Students since July 2015. She also helps lead the greeting team and has a heart for making everyone who enters GPC feel welcomed and included. Ann is passionate about connecting relationally with others and teaching them how to grow in their walk with Jesus. We are pumped to see Ann's heart for discipleship impact our church at an even greater level.
Director of GP Kids Mobilization
Anya Ansley has been a part of the Grace Point Church family since the Fall of 2012 when her family relocated to NWA. She has served as a vocalist on the worship team, been a small group leader, and served in our Kid's ministry. She's outnumbered at home by her two boys Evan (12) and Eli (9). Anya has been the administrative assistant to Mike McDaniel for the last 5 years. We are excited to see Anya stepping into her new role where she will be recruiting, equipping, and mobilizing volunteers to point kids at GPC to Jesus.
Working at Grace Point is an incredible opportunity to leverage your gifts and passions to further the Kingdom. We are currently hiring and would love to talk with you further. Click below to learn more.
We are thrilled to present the following candidates as prospective additions to our pastoral team.
Justen traweek & Josh Holck
Justen and Josh have served our Deacon team faithfully for the last 3 years. Due to two previous deacons, Andre Moore and Marcus Smith, moving away, we are proposing to extend Justen & Josh's terms as deacons by an additional year.
Dean & his family have attended Grace Point for five years. During his time with Grace Point he has been part of family groups and has led a ninth grade young men's group in Student Ministries. He has led men in the local "Journey Study" ministries at work. Currently, he leads a small group for men in his neighborhood in Cave Springs. He and his wife, Jeanette, have been part of an international ministry (Project Hope Worldwide) since 2009 – having spent time serving at their Uganda orphanage on several trips. They are still actively part of that ministry. In his day job, Dean is one of two Directors of Sales for Arvest Wealth Management.
Jeremy is a native of Northwest Arkansas who graduated from the University of Arkansas then furthered his academic career with a Master of Arts in Global Studies – Christian Ministry from Liberty University. He currently works as a Team Lead with Welch's Foods in Northwest Arkansas. His family has been a part of the Grace Point Church faith family since 2010 even when they took a short adventure to live in snowy Minnesota. He has been involved in many aspects of serving at Grace Point Church (Shepherd Team (10th Grade Boys and Senior High Students), Lead on Global Adventures and worship tech team). While in Minnesota, he served on the Missions Advisory Board. He has a heart for the NWA community, the GPC faith family, and how we can further the Great Commission.
Randy has been at Grace Point for twelve years. In his time here, he has served twice as a Trustee and has always encouraged our trustees to trust in God's provision and direction. In his time here, he has served as a member of the Envision Building Committee, as a GPKids leader, as a Communitas Group leader, and currently as an usher in the 10:45 gathering. He and his wife, Kelly, have three children, Hillary, Alex, and Katie. Randy has worked as a financial advisor for 33 years and is currently employed at Raymond James Financial Services, Inc. Randy will be serving a 1 year term to finish out the seat previously held by Kisha Smith (moved).
Jack and his family started attending GPC in 2007. He has been a part of men's groups and global adventures, served as a leader for a Financial Peace group, volunteered at special events and is currently serves as a greeter and usher on our First Impressions team. Jack has been a 32 year associate at Walmart and currently works for the Entertainment Services team where he manages relationships with 3rd Party Vendors that provide sales assistance for wireless, video, broadband and energy services in stores across Walmart. If you're ever looking for Jack, he's probably wearing orange because he is a Denver Broncos FANatic!
Doug and his wife, Carla, first attended Grace Point in 2006 and became members in 2007. They have been married for twenty years (woot woot!) and have two children, Daniel and Chrissy, who is married to Keifer Holt. Doug volunteers in worship as a sound technician and has previously served as a trustee. Doug and Carla are natives of Oklahoma and moved to NWA in 2005 after spending a few years in Cincinnati, OH. Doug has worked at Walmart in the Tax department for the past eight years. Prior to Walmart, Doug spent almost ten years with the IRS as a revenue agent.
We're sorry. Voting has been closed.