That's right! We're out of the teenage years and moving into adulthood. In the last 20 years, we've seen lives changed and the Kingdom of God expanded both here and around the world through the faith family that we call Grace Point Church. As we enter our 21st year, we believe that God has even more in store for us.

Spend a couple minutes scrolling through this page to see some of the highlights of the last year, and read about some of the cool things that God has laid on our hearts for the coming year.
In our 20 year history, nearly 1,000 people have celebrated
life change through baptism at Grace Point Church.
Cumulatively, GPC has flown over 10 million miles
on Global Adventures.
The total cumulative attendance for 20 years
at GPC is 794,094 people.
Sunday Morning Gatherings
Join us in our Sunday morning gatherings to hear a special message from Pastor Mike as we look back and look ahead. Voting on membership leadership and proposed budget will take place at the close of each of our gatherings.
We'll have multiple food options for adults and kids as we eat together and enjoy the outdoors, an incredible "20-year challenge" complete with prizes and drawings, inflatables for the kids, great music, and an opportunity to relive some of Grace Point's most memorable times.
Because of the work of God through Grace Point Church,
incredible things are happening around the world.
The Word of God
in every language
The "Little Horse" People live in the mountainous regions of remote Asia. Nearly all of the "Little Horse" people are Tibetan Buddhists, believing that the cycles of suffering and reincarnation end only when one reaches enlightenment. Apart from a handful of 3rd generation Catholics, none of the Little Horse people believe in Jesus. They have never before seen Scripture in their heart language.

Throughout the month of December, through our Christmas offering, our church gave over $50,000 to fund the ongoing translation work for the people in the "Little Horse" Valley. Because of your generosity, the book of Genesis has been translated into the heart language of the "Little Horse" People, and more is on the way.
When you give through Grace Point Church, your gift is going to life-changing
work in Northwest Arkansas and around the world.
Each spring, our pastoral team begins to pray and plan about where God is leading the ministries of Grace Point Church. In conjunction with our Trustees, the pastoral team works to strategically allocate resources for the coming year to help our church and our community Know God, Love People, and Live Sent.

This year, we believe God has some big things in store for Grace Point as he prepares us for the next season of ministry. We feel confident that our proposed budget for 2021-2022 supports that. Our proposed budget for 2021-2022 is $2,730,782, which represents a 7.1% increase over our previous budget and is full of opportunities to revitalize ministries and take on new initiatives in the community and in our world.

Here's how it breaks down: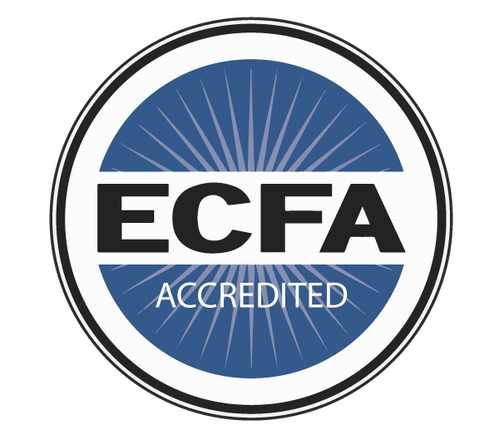 Grace Point Church is accredited by the Evangelical Council for Financial Accountability (
ECFA.org
). ECFA members must annually engage an independent CPA to audit, review, or compile its financial statements and be willing to provide a copy of its latest financial statements to anyone upon written request.
To learn more about what it means to partner with us in giving, or to give now, click the link below:
We are thrilled to present the following candidates
as prospective deacons/trustees.
Deacons at Grace Point Church serve in a mutual accountability relationship with our Lead Pastor, Mike McDaniel. These men are faithful, Covenant Members of GPC who live upstanding lives and are considered leaders in their families, in the community, and in the church. Deacons are nominated by anyone in the GPC family, undergo a thorough vetting, and are then voted upon by the church body. They serve for a 3 year term.
Raised in a pastor's home, Justin accepted the Lord at a young age. He was taught to value biblical principles, and his parents modeled Christ faithfully. Justin is married to his wife, Lindsey, and they have two boys, Jace (6) and Canyon (4). He is a team leader at Team Direct Management. Justin and Lindsey have led a small group for 10 years and deeply value community. He enjoys their family farm and is an avid outdoorsman. Justin has a deep-seeded love for the Lord and is committed to the gospel message because of the radical grace that has marked his life.
Michael became a believer at age 23 after being influenced by his (now) wife and some amazing mentors. Getting to that point was a journey that included a lot of research, prayer, and God's faithfulness. He and Leslie, have two children, Gabby (14) and Peter (12). They joined Grace Point in 2012. Michael is a small group leader and serves as a Trustee and in the Technical Arts Ministry, while Leslie serves in GPKids. Professionally, Michael is co-founder and CEO of Bentonville-based technology studio, RevUnit.
Rob is a native of Bentonville and has always called Northwest Arkansas home. He and his wife, Dawn, have been married 28 years and have two sons and a daughter. They have been members of Grace Point since 2004. In that time Rob has served as a Deacon, Small Group Leader, and has led numerous Global Adventures. He currently serves in GPKids. Dawn is the Assistant Financial Administrator at Grace Point Church and serves in the AccessAbility ministry. Rob is the Director of Facilities at Thaden School in Bentonville. Rob just completed his 3rd year as a deacon and will be serving for one additional year to complete the term vacated by Marcus Smith (moved).
To learn more about the role our deacons play, we'd love for you to check out the podcast below which features
an interview with Brett Ferguson, a 2nd year deacon at Grace Point Church.
The Trustees at Grace Point Church guide our pastoral team in all things financial. They meet quarterly to review the financial standing of the church and make strategic decisions about how we can best steward the resources that God has given us through the people of GPC. These men and women are nominated by the pastoral team, vetted, and presented to the GPC Family for a congregational vote. Trustees serve for a 3 year term.
Randy has been at Grace Point for 13 years. In his time here, he has served twice as a Trustee and has always encouraged our trustees to trust in God's provision and direction. In his time here, he has served as a member of the Envision Building Committee, as a GPKids leader, as a Group leader, and currently as an usher in the 10:45 gathering. He and his wife, Kelly, have three children, Hillary, Alex, and Katie. Randy has worked as a financial advisor for 34 years and is currently employed at Raymond James Financial Services, Inc.
Carli became a Christian at the age of 15, after being raised as a Jehovah's Witness, through the grace of God, and the witness of a high-school friend. She has been married to Jeremy for 21 years, and they have two children (Nadia, age 12; and Gunnar, age 9). They have been part of the GPC family since 2014 and have been active in Kids Ministry (Carli serving as small group leader in GPKids and Pre-teens for five years), Art Ministry, and One Weekend. Carli also leads a ladies virtual small group through a study of the Bible, and both Carli and Jeremy have seen God grow their faith while serving on Global Adventures. Professionally, Carli leads a team within Walmart Global Sourcing. She also founded and runs Poiema Holdings, working with smallholder coffee farmers to build business models that provide economic resiliency for rural communities.
All GPC Covenant Members who are at least
16 years old are eligible to vote.
We will be conducting all voting this year online. The vote will contain our proposed budget for the coming year along with our prospective deacons and trustees. All GPC Covenant Members who are at least 16 years old are eligible to vote. Voting will be available at the close of each gathering and will be open through 1PM on Sunday, June 6th.
Special Vote: June 13, 2021
Join us on Sunday, June 13th for a special vote as we present Tim Terrazas
as our prospective Pastor of Ministry Operations.